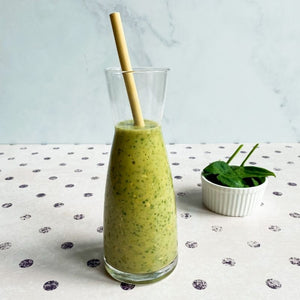 Mango Spinach Breakfast Smoothie
The perfect breakfast smoothie. Packed with powerful ingredients that ensure that you start the day off right. Also ready in 5 minutes! Click here to watch the TikTok video.
Ingredients
1 banana
125 grams of frozen mango
200 ml almond milk
1 handful of spinach
To work
1. Place all ingredients in a blender and blend until smooth.
2. Put the smoothie in a (smoothie) glass and enjoy!