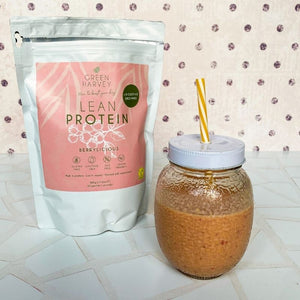 Mango-Strawberry Protein Smoothie
A delicious mango-strawberry smoothie full of powerful ingredients that will boost your day! Perfect for breakfast or after your workout.
Ingredients
1 banana
125 grams of frozen strawberry-mango mix
1 tbsp maple syrup
200 ml almond milk
To work
1. Place all ingredients in a blender and blend until smooth.
2. Put the smoothie in a (smoothie) glass and enjoy!