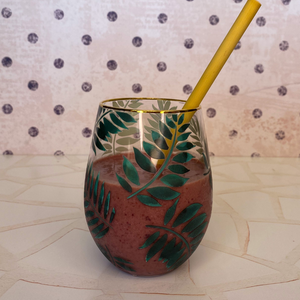 Cherry Protein Smoothie
A delicious cherry smoothie with protein powder in it! Perfect to make and enjoy after your workout. Click here to watch the TikTok video.
Ingredients
1 frozen banana
150 grams of frozen cherries
200 ml almond milk
1 tsp cinnamon
1 tbsp almond butter (or another nut butter)
To work
1. Place all ingredients in a blender and blend until smooth.
2. Put the smoothie in a (smoothie) glass.
3.
Enjoy your delicious and healthy post-workout smoothie!