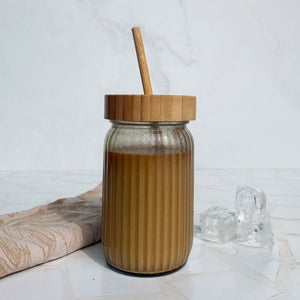 High protein iced coffee
A wonderful summer cooling, ready within 5 minutes! Click here to watch the TikTok video.
Ingredients
1 cup of cooled coffee
6 ice cubes
250 ml oat milk
To work
1. Place all ingredients in a blender and blend until smooth.
2. Put the iced coffee in a glass and enjoy!