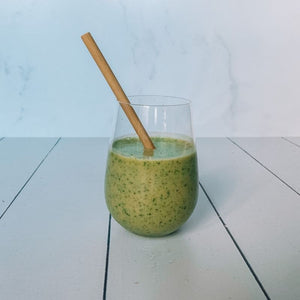 Pineapple-Spinach Protein Smoothie
A delicious creamy smoothie with many healthy ingredients such as spinach and our own Vegan protein powder! The ideal start to the day. Click here to watch the TikTok instructional video .
Ingredients
1 banana
125 grams of frozen pineapple
200 ml coconut milk
1 handful of fresh spinach
To work
1. Place all ingredients in a blender and blend until smooth.
2. Put the smoothie in a (smoothie) glass and enjoy!