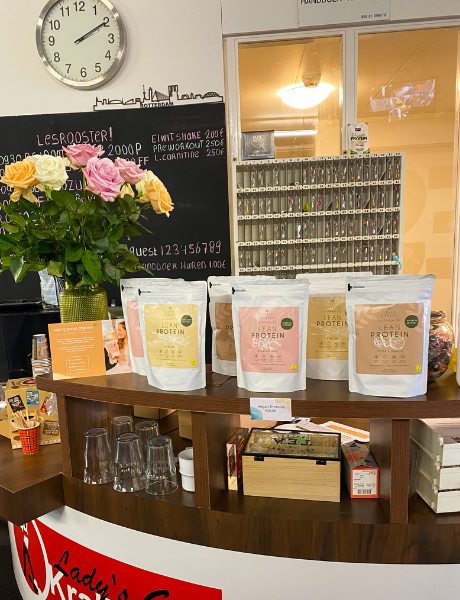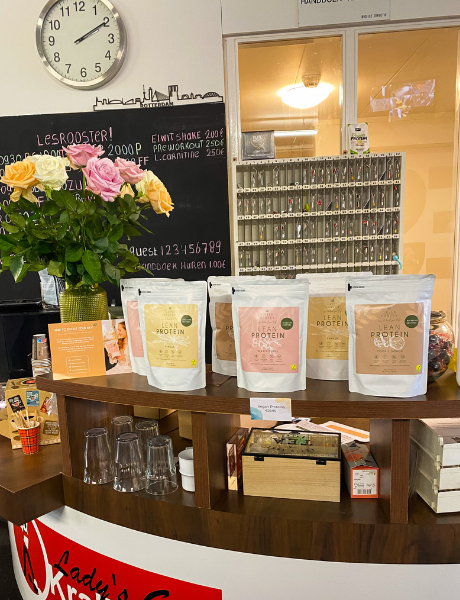 Partner worden
Wil jij graag onze producten verkopen/gebruiken in jouw sportschool, café of webshop? Dat kan! Stuur ons een simpelweg een mailtje en dan streven we ernaar om nog op dezelfde dag een reactie terug te sturen.
In onze mail terug zullen wij o.a. ons lookbook en B2B prijslijst toesturen en ik praat graag verder over het inplannen van een fysieke afspraak. Bij zo'n fysieke afspraak kom ik langs met de producten/flyers, neem ik samples mee en laat ik een aantal recepten proeven. Hierdoor krijg jij echt een goed beeld waar Green Harvey voor staat.
Mail met onderwerp 'Aanvraag partnerschap – [jullie bedrijfsnaam]' naar: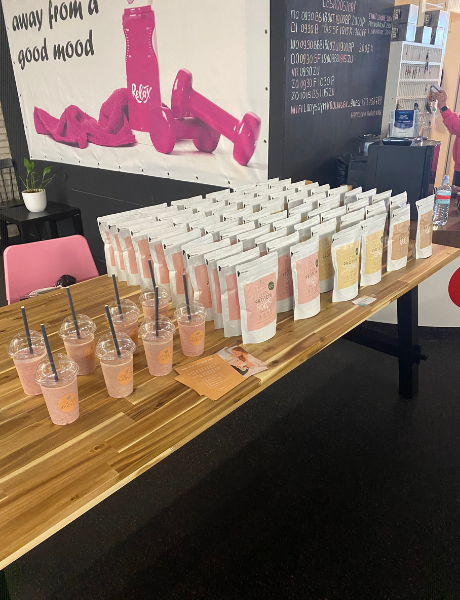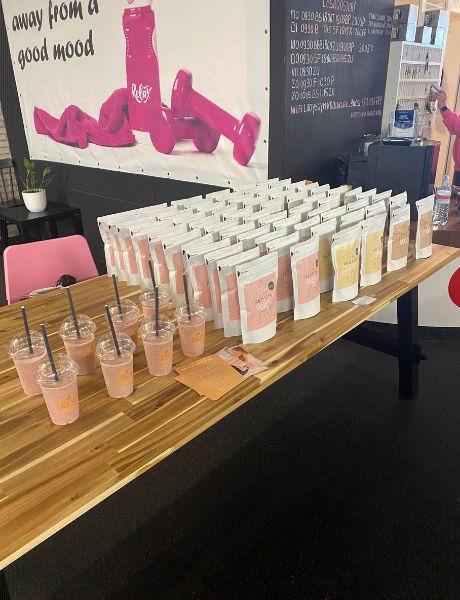 Wij zetten een stapje extra voor al onze partners. Zo denken wij buiten het leveren van de zakken erg mee met diverse promotiemogelijkheden die wij zouden kunnen uitvoeren:
Een event > Eens in de 3 maanden kan er een Green Harvey event worden ingepland. Wij komen dan bij jullie café/sportschool staan en bieden samples of hele smoothies aan van onze producten. Ook kunnen leden direct een zak afnemen.
Een event is sowieso erg goed om uit te voeren aan het begin van de samenwerking, want dan raakt iedereen bekend met het product. Tijdens zo'n event wordt er namelijk veel informatie aan leden gegeven. Dit is goed voor de klantenbinding.
Fotoshoots > Om wederzijdse promotie te stimuleren kan er een fotoshoot bij jullie worden gehouden met modellen. De foto's mogen zowel jullie als wij houden en hierdoor hebben jullie extra content om te publiceren en worden de producten direct ook extra gepromoot.
Banner/productdisplay/receptenboekje > Als een van de opties die hiernaast zijn opgenoemd gewenst zijn, dan gaan wij dat ontwerpen en zorgen wij dat het bij jullie in de ruimte komt te staan.
Er zijn nog meer promotiemogelijkheden mogelijk, maar hier kunnen wij verder over praten nadat wij het eerste contact hebben gelegd. Mail hiervoor naar iris@greenharvey.com